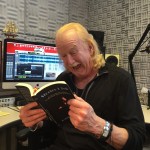 'Who's Reading My Book?' #31 features the infamous recording star, Red Peters.
Red Peters is a veteran commercial music producer and singer/songwriter of two popular comedy music albums, 'I Laughed, I Cried, I Fudged My Undies!' and 'Ol' Blue Balls Is Back!,'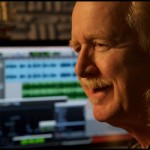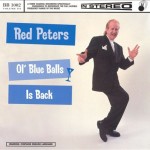 as well as numerous singles, including 'I Can't Say These Things,' 'When I Jerkoff, I Think Of You,' 'Have A Wonderful Hawaiian Christmas,' 'The Christmas Gift' (a duet with comic Margaret Cho) and 'Blow Me' (a duet with Todd Rundgren). He hosted his own show, The Red Peters Comedy Music Hour, on Sirius XM satellite radio on The Howard Channels that featured uncut and uncensored comedy songs.
My close friend Red, a producer at Handsome Brothers Music, was also the audio engineer on all three of my comedy CDs and both of my video DVDs.
For more info on Red go to his web-site at www.redpeters.com
See why everyone is reading and raving about Paul D'Angelo's hilarious new book 'Stories I Tell,' a global Gold Medal Winner of the 2015 eLit Book Awards, a Finalist in the 2015 International Book Awards and voted Honorable Mention in the 2015 New York Book Festival.
You can buy the book on the merchandise page of this web-site
or on Amazon.com at Paul's author page: http://amzn.com/069229435X
Look for upcoming announcements about the release of Paul's highly anticipated follow-up book, 'More Stories to Tell,' available very soon!