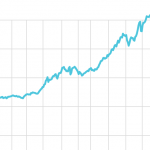 When I was dating, it seemed that every girl I met, "… just got out of a bad relationship."
No kidding? Tell me something… Who the hell gets out of a good relationship?"
What couple looks at each other and goes…
"Honey, I love you tons."
"I love you even more, sweetheart."
"Umm, baby-face, we need to talk."
"Of course, darling. Is something wrong, dear? I thought everything was good with us."
"No, no, no, no, no cutie-pie. Everything's wonderful… In fact, it couldn't possibly be any better.
"We get along fantastic. We make each other laugh. We've never fought or even had a serious disagreement. Our love life is still fresh and exciting… and I've never been happier in my whole life. Wouldn't you agree, buttercup?"
"I feel exactly the same way, handsome. I'm surely the luckiest girl in the whole, wide world… So what seems to be the problem, honeybunch?"
"What I'm trying to say, love bug, is that our relationship has been nothing short of amazing so far… and I really don't want to push our luck… so I think that we should consider breaking-up before things start to go downhill and it begins to suck."
"Really, pumpkin? Do you mean, like a professional athlete who retires when he's still productive, marketable and in his prime?"
"That's a wonderful analogy, doll-face. Yes, kind of like that."
"You know sweet-pea, that's really not such a bad idea."
"Ya, sugarplum … I mean, then we could still be good friends, because we'll have no lingering resentment or any reason whatsoever to hate each other."
"Now that you mention it, munchkin, it would be wonderful to leave each other with nothing but good memories."
"Then it's a deal, sweet-cheeks?"
"It's a deal, cupcake!"
Come on… you know nobody is that smart.