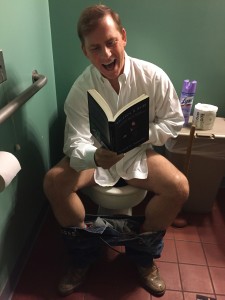 'Who's Reading the Book?' #18 features my pal Tom Cotter from Rhode Island, who was the Season Seven runner-up on NBC's 'America's Got Talent.'
In addition Tom has made appearances on 'The Tonight Show with Jay Leno' (I was in attendance at the taping!) 'The Late, Late Show with Craig Ferguson and 'Last Comic Standing.'. Tom also won Seattle's International Stand-Up Comedy Competition and was voted Best Stand-Up at the Las Vegas Comedy Festival. Thanks Tom!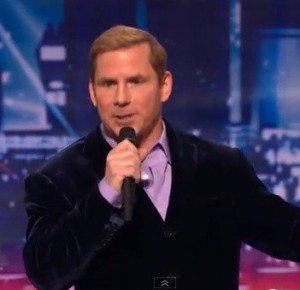 See why everyone is reading and raving about Paul D'Angelo's hilarious new book 'Stories I Tell.'
You can buy the book through my web-site at www.pdangelo.com
or this direct link to my page on Amazon: http://amzn.com/069229435X
As you can see, it makes a great 'bathroom book'!