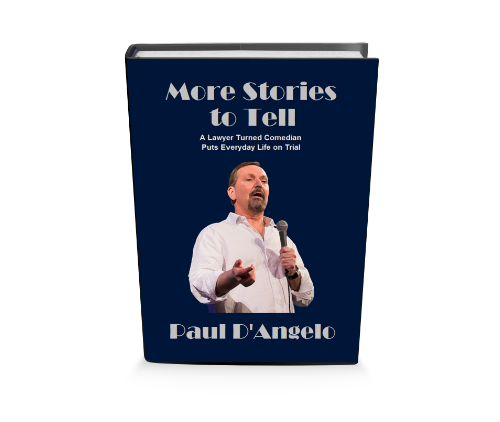 More Stories To Tell
© Copyright – Paul D'Angelo
Stand-Up comedian Paul D'Angelo's first book, 'Stories I Tell: A Comic's Random Attempts to Make Some Sense Out of Nonsense,' earned rave reviews across the board and was an international Gold Medal winner of the 2016 eLit Awards; was voted a finalist in the 2015 International Book Awards; and was selected for Honorable Mention in the 2015 New York Book Festival and was voted 'Best Comedy Book of 2016' by the Best of Los Angeles Awards. 'Stories I Tell' also merited a four-star rating from Clarion Reviews, while Kirkus Reviews noted that Paul's "tightly written, light hearted" book, "supplies lots of laughs in its observances of the everyday."
In the highly anticipated follow-up to his critically acclaimed literary debut, Paul presents 'More Stories to Tell: A Lawyer Turned Comedian Puts Everyday Life on Trial,' adding to the eclectic assortment of hilarious personal stories, dialogues, and comedy routines that made 'Stories I Tell' an award winning release.
A former Boston-area assistant district attorney and criminal defense trial attorney who simultaneously became one of the country's elite comics, D'Angelo deftly blends fact, fiction, exaggeration and imagination to sarcastically critique modern society, relate humorous stories from his days working as both a lawyer and a comedian, recount awkward moments from his upbringing and personal relationships, and intelligently vent on various social issues that drive us all crazy.
Paul says, "It's a fast, entertaining read that, like my first book, consists of a diverse collection of funny stories presented in the style of my comedy act" and tackles subjects as diverse as imagining life growing-up as a prehistoric caveman; recommending the need to issue inspection stickers for people; getting jealous over a dead man; sympathizing with pragmatic Kamikaze pilots; teaching a young son about the facts of life with the help of a videogame; recalling a rather uncomfortable airplane flight after vacationing in Mexico; and calling himself on the phone to ask for money, in a quick paced, engaging manner that everyone can connect with. The book also features sidesplitting excerpts from his 'L.A. Misérables' series of diaries that Paul wrote while trying to break into the entertainment business in Hollywood.
Genre: Written Word: Comedy
Release Date: 2016
Download eBook $9.99
Buy Paperback $20.00
---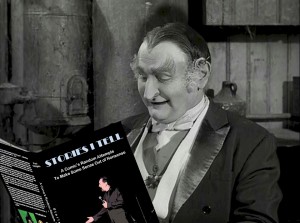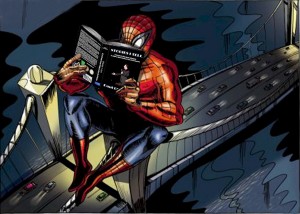 Awards/Reviews
Finalist 'Humor' 2016 Best Book Awards

Winner: 2016 Book Excellence Awards

Silver Medal Winner, 2016 Global eBook Awards

7th Annual eLit Awards: 2016 Gold Medal Winner

7th Annual International Book Awards: Finalist

Clarion Reviews

"The book evinces a keen mind at work"… and includes "many laugh-out-loud moments." It is "a worthy sequel to comedian Paul D'Angelo's first book and is every bit its equal in humor and intelligence."

Clarion Reviews

'The Authors Show's' Linda Thompson's review states, "I thought D'Angelo was a funny guy when I interviewed him for The Authors Show and again, when I read 'Stories I Tell,' that thought was confirmed. In his follow up, 'More Stories to Tell,' he has exceeded all expectations from the time I first opened his book. His everyday conversational tone sets the stage for some of the most hilarious bits about life I've read in many a year. His take on social issues will have you rolling in the aisles… Job well done. I loved every word."