'A FINE MESS'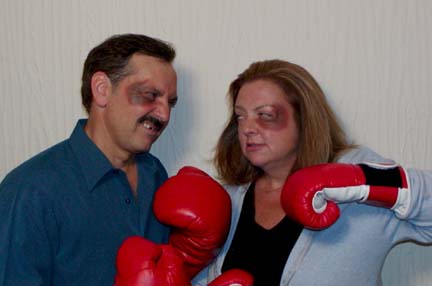 Created and written by Paul J. Murphy (D'Angelo)
Paul D'Angelo has created a sitcom starring himself and his dear friend, comedienne Patty Ross, entitled 'A Fine Mess.'
Paul has formed his own production company, A Fine Mess Productions, L.L.C. and is independently producing the pilot episode, 'Meet The Murphys'.
The groundbreaking nature of the production and unprecedented marketing scheme have required the Screen Actor's Guild to create a special category entitled 'Actor's Showcase with Original Script,' enabling SAG and AFTRA affiliated actors to participate in this unique undertaking.
Upon completion, the pilot episode will be available for distribution to major networks, production companies and studios in Hollywood and New York City.
Paul has hired Albert Viator of Performance Video as the Director of Photography / Editor for the project. Al has been shooting on-location film and video productions for more than 25 years and has shot nationally aired documentaries for ABC and Court TV, the MSNBC special Ethics and the American Presidency, ABC Rock Concerts, Denis Leary's Comics Come Home, other live productions for Fox News and Court TV and has contributed to CBS Evening News, Late Night with David Letterman, MotoWorld on ESPN and Geraldo Live. Al also shot an interview with Meryl Streep for ABC's Christopher Reeve: A Celebration of Hope that was nominated for an Emmy in 1998. The Lighting Director and second cameraman is Joseph Forte of Forte productions. Sound is being provided by veteran audio specialist Bill Shamlian.
The production stars Paul D'Angelo and his dear friend, the hilarious comedienne / actress Patty Ross who has appeared on numerous television shows including Roseanne, Two Guys and a Girl, Bless This House, The Damon Wayans Show and Buffy The Vampire Slayer. Patty was also a member of the cast for the comedy Midtown North and was given a development deal to appear as a regular character for the 20th Century Fox sitcom Bev. Patty is currently the subject of a full-length documentary being produced out of Hollywood.
The co-stars include Frank Santorelli as Paul's best friend, Buddy Gleason. For four seasons Frank has been a regular on HBO's The Soprano's playing 'Georgie', the bartender at the Bada-Bing. Frank was also featured in the movie Meet The Parents, which starred Robert DiNiro and Ben Stiller, and has made TV appearances on Spin City, Providence, Law & Order and The Job with Denis Leary.
Playing the Murphys' nosy next-door neighbor, sleazy divorce attorney Sonny Swift, is Bob Seibel, a long-time veteran of the Boston Comedy scene and one of the funniest men alive. Sonny's wife, Gladys, is being played by the lovely and talented Doreen Collins of Providence, Rhode Island. Doreen has appeared in the off-Broadway production of Farewell Performance: The Last Truly-Great Girl Group, been featured on a 'Butt-Blaster' commercial, performed in the Ocean State Follies and is currently starring in a one-woman show, Boozical The Moozical: The Unorganized Biography of Doreen Collins.
Preston Ramsey is being played by Richard Snee, a veteran stage actor who appears as a regular character in the wildly successful production of Shear Madness. Richard is currently starring in a theater production of Epic, which is playing at the Lyric Theater in Boston. In a review, the Boston Herald raved about his performance and called several of Richard's scenes "hilarious." Preston's stunning trophy-wife, Tiffany, is played by Allison Dunbar who was a regular character in Comedy Central's Strip Mall and has made appearances on numerous television shows including CSI, Wings, Law & Order and Silk Stalkings. Allison just completed a very successful engagement as a star of the play Jerusalem, and she also received rave reviews for her outstanding performance in that production. The cast also features veteran actresses Alice Duffy, Sharon Evans and Carlin Chew.
Paul has also completed the script for the hilarious second episode of 'A FINE MESS' entitled 'Bird-Brains.' Hyperlink the page by clicking on 2nd Episode
Shooting has just been completed (on January 6th) and the editing process will begin immediately thereafter!
Look for more updates on this page.
Paul's best-selling relationship books: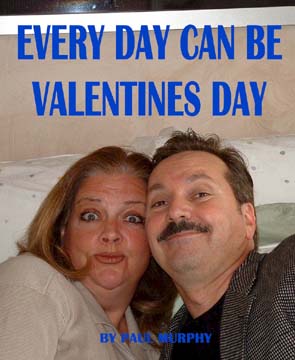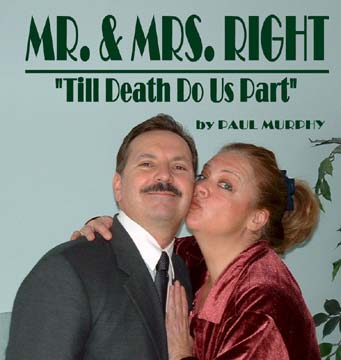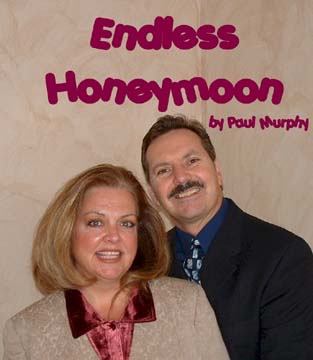 Photography by Lynn Steinman
The cast is:
Famed marriage counselor, Paul Murphy played by Paul D'Angelo
Paul's (ex?) wife, Patty (Ross) Murphy played by Patty Ross
Nosy, next-door neighbor & sleazy attorney, Sonny Swift played by Bob Seibel
Sonny's wife, Gladys Swift played by Doreen Collins
Paul's best friend, Attorney Buddy Gleason played by Frank Santorelli
Their daughter Cathy Murphy played by Carlin Chew
Filthy-rich socialite, Preston Ramsey III played by Richard Snee
Preston's trophy-wife, Tiffany Ramsey played by Allison Dunbar
Patty's mother, Pat Ross Sr. played by Alice Duffy
Doctor's receptionist played by Sharon Evans
Their son, Butchie Swift played by Jamie DeSouza
Butchie's friend, Leo played by Sean DeMartino
Man in doctor's waiting room played by Bob Allen
Man's wife played by Kelly Murphy
Coughing patient played by Jay Murphy
Directed by: Paul D'Angelo
Produced by: Paul D'Angelo
Director of Photography: Al Viator, Performance Video
Casting by: Paul D'Angelo & Patty Ross in conjunction with Maura Tighe of Tighe-Doyle Casting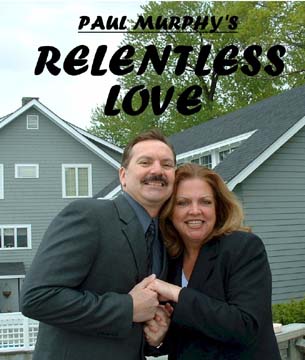 To contact Paul regarding this sitcom, e-mail him at: pdangelocomic@aol.com
Synopsis of Pilot Episode 2nd Episode Show Promotion
Home Script of Pilot Episode Schedule
Production Photos 1 Production Photos 2
Production Photos 3 Production Photos 4