graphic created & designed by Paul D'Angelo ©
Now Appearing on
-
2011 Air Times for Godfathers of Comedy
on

at web site
HERE
In the tradition of the enormously successful stand-up comedy feature films The Original Kings of Comedy and The Blue Collar Comedy Tour, now comes the Godfathers of Comedy. It co-stars five of America's most hilarious Italian-American comics, including Paul D'Angelo, and was shot in a wide-screen, high-definition format.

Godfathers of Comedy (formerly titled Stand-Up Guys) was directed by one of the most sought-after comedy directors in Hollywood, Rocco Urbisci, who directed and produced many of George Carlin's acclaimed HBO comedy specials. The film was produced by Neal Marshall, who has produced over a dozen stand-up comedy specials for Showtime.

Concert footage was filmed during two sold-out shows at the Arcada Theater in St. Charles, IL, just outside of Chicago and the interviews were shot at the Hermosa Beach Comedy & Magic Club in Hermosa Beach, CA.

"Behind the Scenes" Photo Galleries of the Filming:
Photos of The Arcada Theatre Filming HERE
Photos of The Hermosa Beach Comedy & Magic Club Filming HERE
Graphics Created & Designed for the film by Paul D'Angelo HERE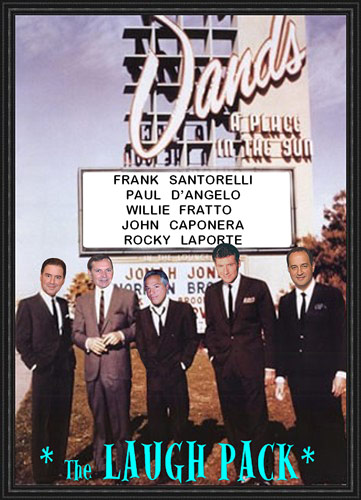 designed by Paul D'Angelo; graphics by Glenn Higgins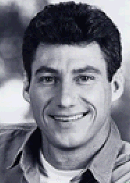 JOHN CAPONERA
"My wife named our first son Salvatore. Salvatore Caponera…I said with a
name like that you might as well give him a monkey and an organ grinder!"

John started doing stand-up in 1979 in his native Chicago. Soon after he took his act on the road and immediately established himself as a headliner. You may recognize him as the star of his own sitcom The Good Life or host of Comedy Central's Jocks. Some of his other credits include appearances on David Letterman, Jay Leno, Dennis Miller, ER, and The Drew Carey Show.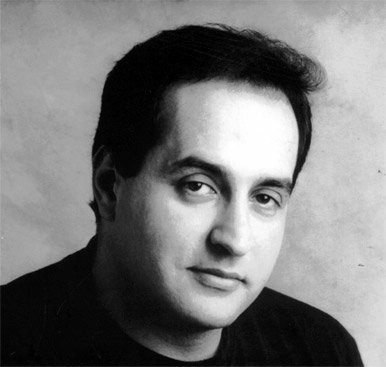 ROCKY LA PORTE
"I come from a big Italian neighborhood… Rome."

The former truck driver and dockworker started his career in Chicago in the mid-80's. Since then he's become one of the most sought after comedians in the country. In October 2004, he was named "Comedian of the Year" at the Las Vegas Comedy Festival. In that same month, he also became the first comic to ever get a standing ovation after his debut appearance on The Tonight Show with Jay Leno. His first half hour stand-up special debuted on Comedy Central this past February.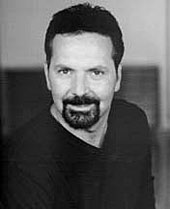 PAUL D'ANGELO
"I'm so Italian my birthstone is cement."

Paul spent over 10 years as Boston's Assistant District Attorney before building a reputation as a noted criminal-defense trial attorney. The unexpected twist to this story is that, for nine of those years, he was simultaneously becoming one of the nation's top standup comedians. While practicing law full-time, Paul rose to headline six months and was named "Boston's Best Comedian" in 1994 & 1995 by Boston Magazine. Recently, an LA Times reporter caught his act at the Comedy & Magic Club in Hermosa Beach. The next day the Calendar's cover story read; "The Funniest Man You've Never Heard of… Yet."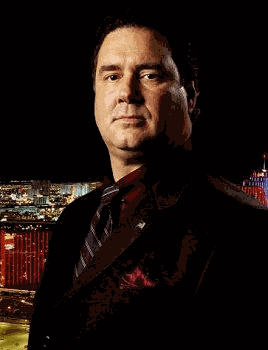 FRANK SANTORELLI
"I grew up in an Italian family. I learned how to shave from my mother."

Frank is a Cleveland native who has found success on television and movies appearing in Meet the Parents, Showtime, law and Order, Spin City, The Job, Providence, and the Conan O'Brien Show. He is best known for his character "Georgie", the abused bartender at the 'Bada Bing Club' on The Sopranos. He recently signed a deal with ABC and taped his first pilot called "Lets Be Frank". Mr. Santorelli is clearly on his way to becoming one of the most sought after acts in the country... and that's no joke.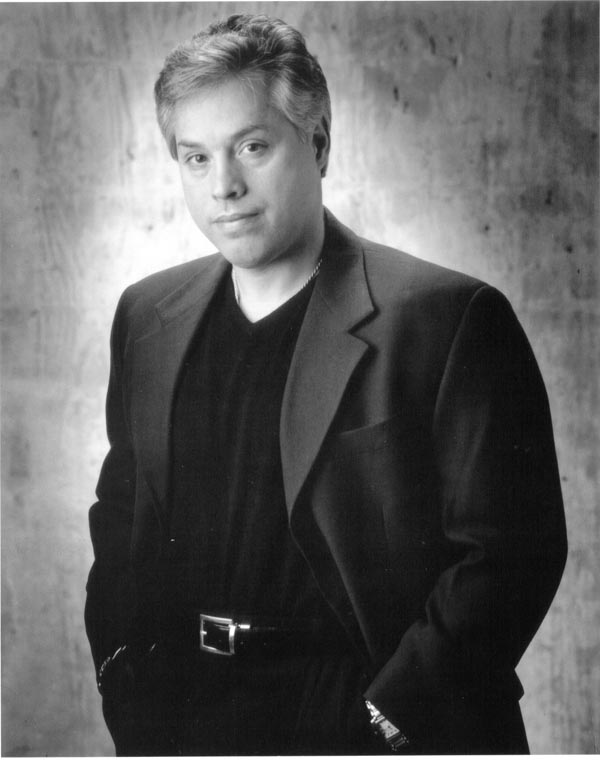 WILLIE FRATTO
www.entertainmentgroupcomedy.com/NewSite/williefarrell.htm
"When I was a kid at Camp La Cosa Nostra, we'd play 'Hide and go testify'."

Willie is the youngest son of reputed Chicago mob boss and Al Capone associate, Louie "Cock-Eyed" Fratto. In 1968, his older brother, Frankie "One-Ear" Fratto became the youngest "Don" in the history of organized crime in America. One year later he was killed in a private plane crash with family "associate", boxer Rocky Marciano. By age 20, Willie opted out of the "family business" and learned to spin tragedy into comedy. He has been taking out audiences all over the country ever since, making him the highest draw in the mid-west. He'll slay you with his rapid-fire comebacks faster than a tommy-gun on a stool pigeon.
Rocco Urbisci – Director/Producer

One of the most sought after comedy directors working in Hollywood today. Over the last 25 years Rocco has written, produced, and directed dozens of comedy specials and sitcoms. He is best known throughout the industry as the director/producer (EP & Co-EP) of the following critically acclaimed George Carlin HBO comedy specials;

George Carlin: Life is Worth Losing, Complaints and Grievances, You Are All Diseased, 40 Years of Comedy, George's Best Stuff, Back In Town, Jammin' In New York, Doin' It Again, What Am I Doing In New Jersey?, The Envelope and Playin' with Your Head

Rocco has also produced and directed special such as Rodney Dangerfield's 75th Birthday Toast, Diet Coke Celebrates 40 Years of Laughter At the Improv, NBC Salutes the 25th Anniversary of the Wonderful World of Disney, Robert Schimmel: Unprotected, Lily Tomlin: Sold Out, and The Richard Pryor Show.

With his experience and acumen, The Godfathers of Comedy is sure to be a gigantic success!
Neal Marshall – Co-Producer

Neal got his first big break in showbiz in the early 80's when he wrote the Matt Dillon classic movie, The Flamingo Kid. Since then he traded in the pen for a producer's hat. Neal has teamed up with Rocco on a number of successful projects such as Diet Coke Celebrates 40 Years of Laughter at the Improv (co-producer) and Robert Schimmel: Unprotected. In addition to producing top comedy specials, Neal was also the Executive Producer of The Carol Burnett Show and MTV's Get Out the Vote.
Rick D'Elia - Writer/Producer
www.myspace.com/rickdelia

Former Director of Production and Development for TMC Entertainment, Rick D'Elia has quickly become a leading creative force within the company. A strong development executive, Rick is also an award-winning stand-up comic, television comedy writer who has penned material for "National Lampoon's Funny Money" and "The Tonight Show with Jay Leno" where he as also frequently appeared as a sketch player.

In addition to his appearances on NBC, Rick's body of work includes credits on Comedy Central, HBO, Animal Planet and many other networks. A committed sports aficionado he is also world-class skier who earned a birth on the U.S. Junior Olympic Ski Team for eight years.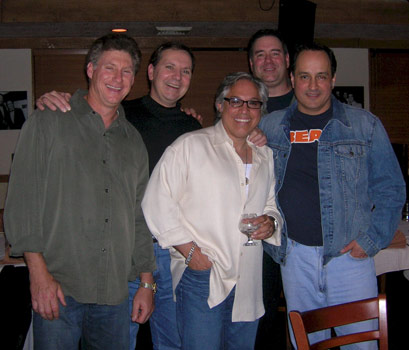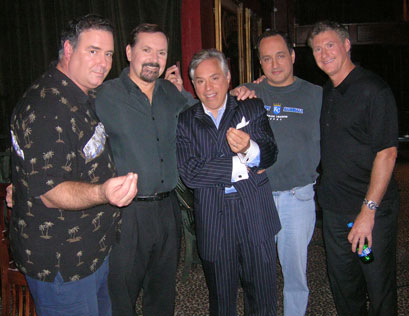 graphic created & designed by Paul D'Angelo ©


graphic created & designed by Paul D'Angelo ©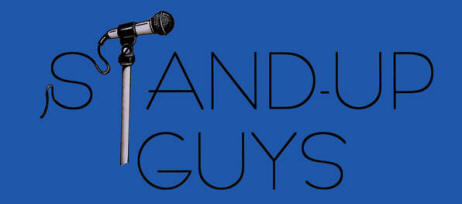 graphic created & designed by Paul D'Angelo ©